September 3, 2010
There will be a long weekend for Cebu in the entire Provinces and Nationwide!!

September 9, 2010 - Thursday (Cebu City and Provinces Only). A special non-working holiday under the Republic Act No. 6953 Date: May 22, 1990. This is to observed the 132nd birth anniversary of the late 2nd President of the Commonwealth of the Philippines and known as "The Great Old Man" of Cebu, Sergio Osmeña. A holy mass will be offered at the site of his monument found in Lapu-Lapu Street corner Osmena Boulevard, followed by a short program and a floral offering led by Mayor Mike Rama, Cong. Tomas R. Osmeña and the rest of the Osmeña family.

Sergio Osmeña y Suico (September 9, 1878 – October 19, 1961) was 4th and the second President of the Commonwealth of the Philippines. He is known as the first "Filipino Statesman" and "The Great Old Man". At the age of 29, he became the acting governor of Cebu, a Provincial Fiscal, Provincial Governor, member of the First Philippine Assembly and Speaker of the House. Source: http://en.wikipedia.org

Sergio Osmeña died at the age of 83 with glory and winnings of Cebu as well as entire Philippines.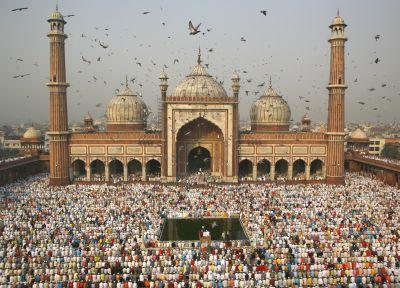 September 10, 2010 - Friday (Nationwide). Pres. Benigno Simeon Aquino III declared September 10 a non-working holiday under the Proclamation 26 for the celebration of the end of Eid ul-Fitr/Ramadan of our Muslim Brother's, Sister's and their community.

Ramadan - is the ninth month of the Islamic calendar. It is the Islamic month of fasting, in which participating Muslims refrain from eating, drinking and sexual relations from dawn until sunset, while Eid ul-Fitr - is a Muslim holiday that marks the end of Ramadan, the Islamic holy month of fasting. Source: http://en.wikipedia.org

The rest of the date, September 11 and 12, 2010 will be Saturday and Sunday! Happy Long Weekend Cebu!!

Photo credited to: http://www.philippines-archipelago.com and http://im.rediff.com/